Everything Starts
With The Fabric
Officine Paladino is a purveyor of exquisite fabric for the modern gentleman. In our latest offering, discover ENZO, a collection of fancy and classic suiting, LUNA, an evergreen tuxedo range and Mondo, our staple offering of plains in a variety of qualities.
A Suited Approach complements classic and essential suiting with a more contemporary range of designs, many of which have been exclusively commissioned. Fabrics have been curated to ensure comfort versatility and timeliness regardless of the season or occasion, whilst staying at the forefront of the latest trends. Quality is assured with our fabrics woven exclusively from the best mills in Italy.
We continue to showcase our collection with a selection of looks and styles. Use the Styling Tool at OfficinePaladino.com to create your own looks from different parts of the collection and realize them with your trusted sartorial partners.
This is your moment,
made to measure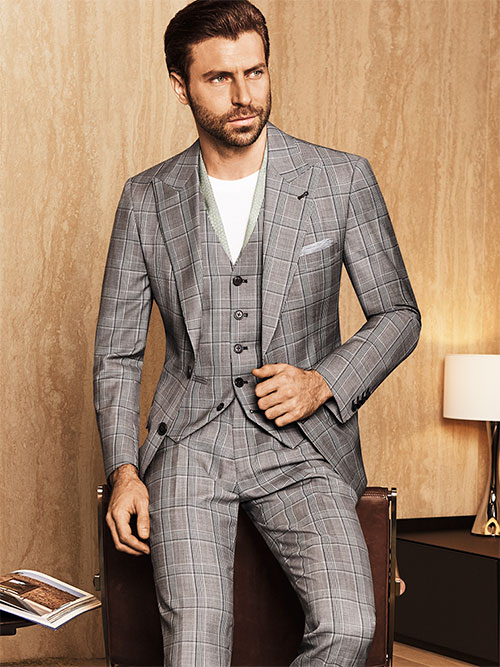 A collection of fancy and classic suiting in premium Super 120s & Super 130s Merino wool. It ranges from our interpretation of the classics, such as Birdseye and Sharkskin, to a more contemporary range of Check, Windowpane and Glen Plaid designs. Push the boundaries of performance and style with the famous namesake that inspired the collection.
A classic tuxedo is a must have in every gentleman's closet. We have curated a faille weave quality to allow for the perfect drape for that special occasion. Selectively available in the classics – White, Navy and Deep Black.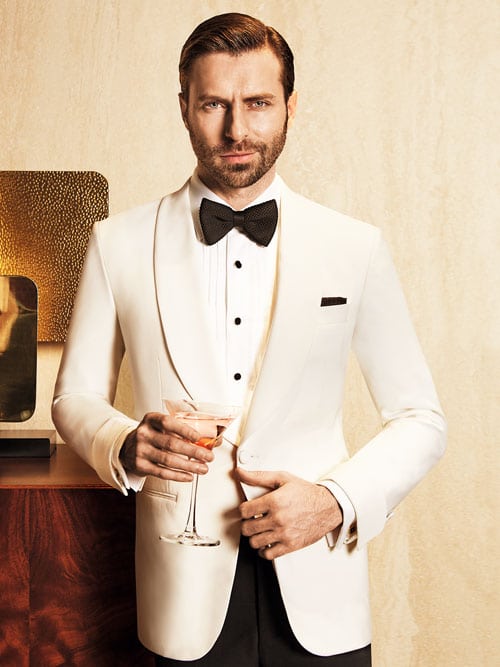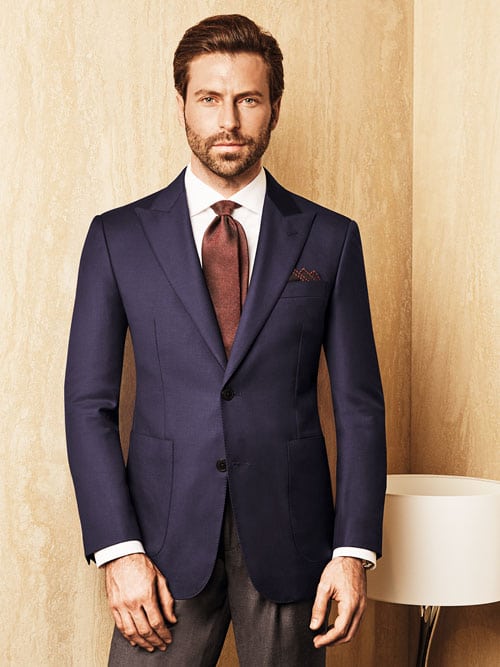 A selection of timeless essentials with a splash of fun and color. The collection is varied in composition and includes wool, wool with kid mohair, and a luxurious Super 150s premium range.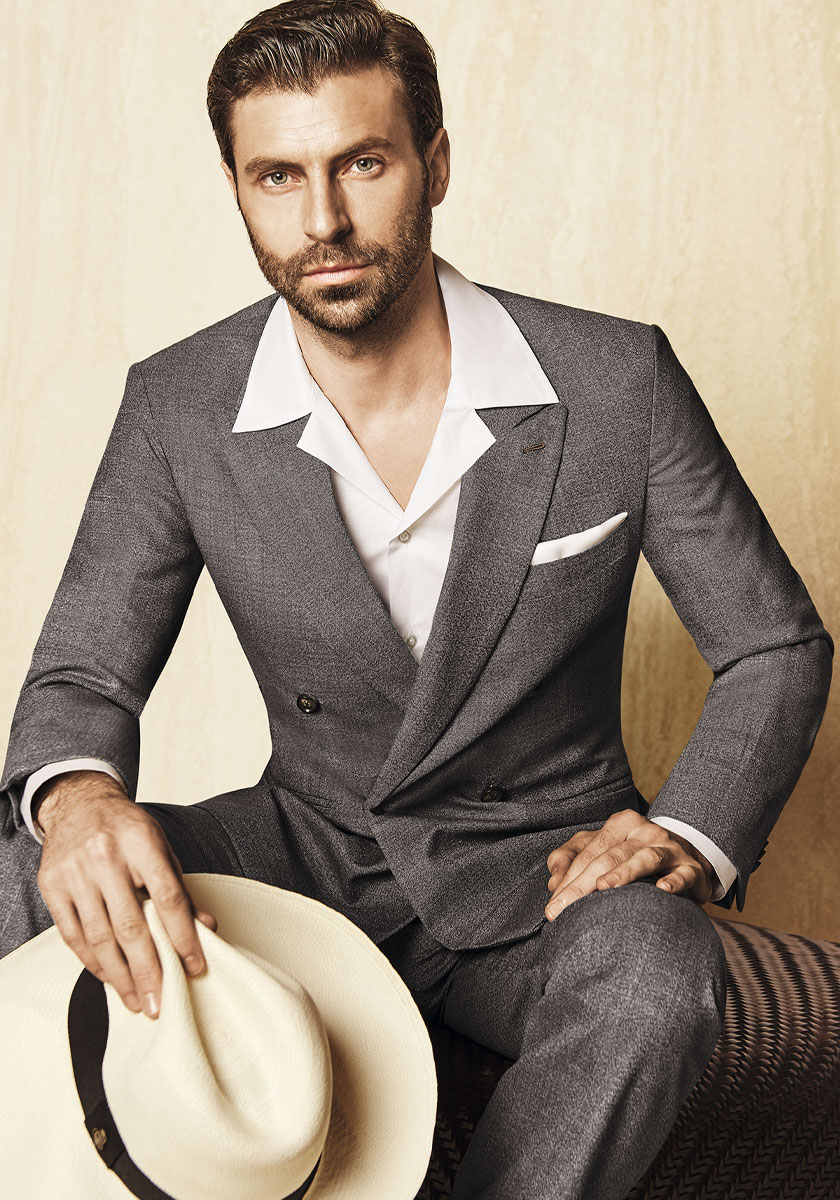 super 120's wool / 270gms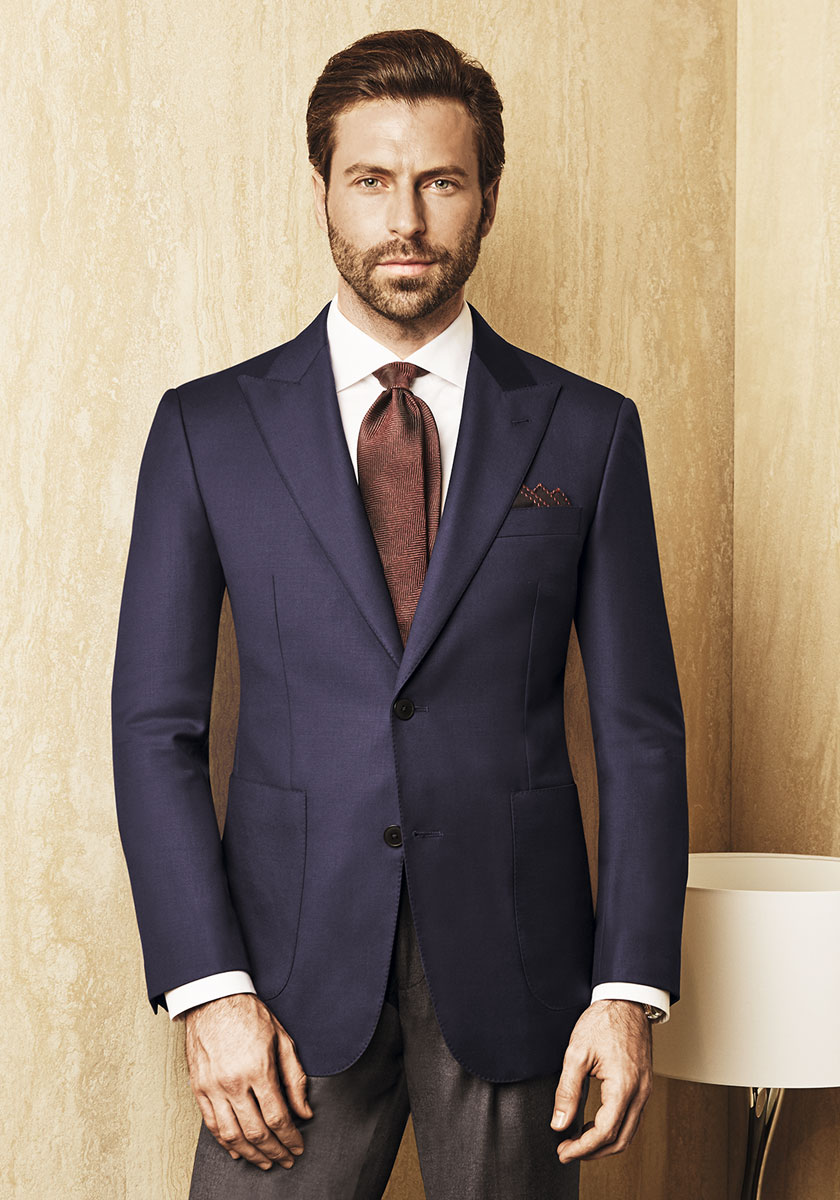 super 150's wool / 280gms
wool & kid mohair / 270gms